Serving 1000+ Customers In More Than 32 Countries
BlockMaster's users are a part of the thousands of organizations worldwide including Fortune Global 500 businesses, government agencies, police and military that have chosen to protect their privacy and manage their sensitive information.
---
Customer Spotlight
---
Healthcare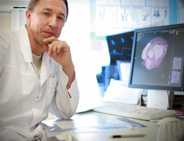 Healthcare organizations handle a great amount of sensitive records and private information, and with that comes big responsibility. Patients rightfully take for granted that their data is kept safe and confidential, but organizations of this sort live under the big risk of data leakage, without even thinking about it. Lost patient trust is even harder to restore than the data itself. Protecting research results produced in labs and other facilities is also important because of that information's commercial value. With staff always on the go, leaving data unprotected is just a breach waiting to happen.
Customer Spotlight

"The security of patient data is of paramount importance to us so we needed a device that could provide complete protection against theft or loss. We also wanted the peace of mind that devices could be centrally managed, locking down and wiping data should a device be compromised." Robert Howorth, Senior Technical Architect, West Suffolk Hospital NHS Trust
A win-win for patients, staff and IT personal across more than 100 NHS hospitals and emergency services.
---
Government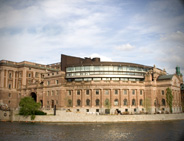 Every year, 20 million USB drives go missing. Many of those are government flash drives with sensitive information.
The potential for security breach, leaks, violation of citizen rights, public relations scandals and even loss of life follows every one of those lost drives. The result? Loss of public trust, putting citizens at risk and weakening national security across the board. There is a crucial need of protecting flash drive data and preventing unauthorized use.
Customer Spotlight

"It's fascinating that we have different forms of authentication for
accessing information in different systems, but in the case of a USB
flash drive, the information is completely open. Therefore, we have
taken up the SafeConsoleReady secure USB drives by BlockMaster as
a recommended product to all our courts." Hakan Sonesson,
Security Officer
---
Education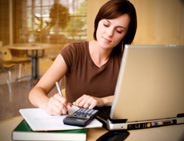 Schools, colleges and universities account for up to one-third of all publicly disclosed security breaches. The work hours spent on research and development in education institutes are invaluable, and the amount of student information is immense. Information need to be transported safely without delay or disturbance, in order to make everyday work flow seamlessly. Spy- and malware residing on public computers are a constant threat, as is the simple problem of lost USB drives.
Customer Spotlight
"We looked at many providers in the security market to protect portable information, but found their solutions to be cumbersome and expensive. Following thorough product testing we were impressed with the military graded encryption and focus on ease-of-use, which meant that BlockMaster was the right partner for us.� Brian Henderson, Head of Service Delivery
---
Professional Services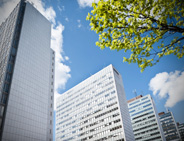 In almost no other area is mobility of such significance than in professional services. Offsite working is standard procedure, and confidential client data is shared and carried around at all times. In a business where such delicate information is handed out so continuously, there are high demands on security. Lost data could easily mean a lost deal.
Customer Spotlight

"The security of personal and sensitive data is of the utmost importance. That is why we use a SafeConsoleReady Device."